From KJAS.com (https://www.kjas.com/news/local_news/article_13947cd8-2aa5-11eb-9853-cf2c4bc5c14c.html)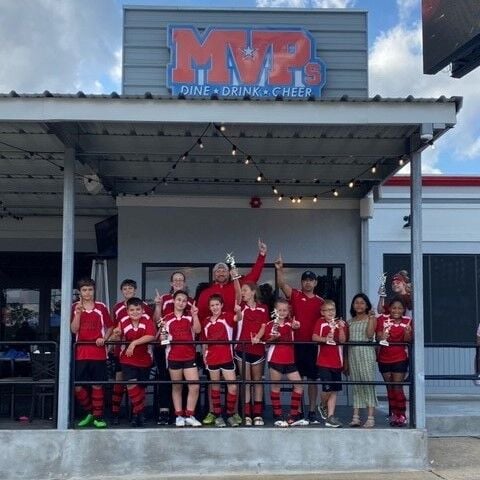 The Jasper United soccer team recently celebrated their big win in the Jasper Pineywoods Youth Soccer League Tournament. The team went to MVP's Restaurant, which is the sponsor for the squad and is the first time that the new sports-themed restaurant has sponsored an athletic team.
United defeated Pineywoods Green in a close one, winning 3-2 in the Under 13 Division Championship Game. The match was played on the soccer fields across Highway 190 from Jasper County Bell Field Airport.
Players on the team are: Austyn Jolet, Gunner Jolet, Mimi Mijares, Addison Elliot, Ashlynne Dominy, Kenzie Dimitry, Eydan Dupree, Michelle Zamaroon, Cameryn Brock, Paisley Henderson, Jesse Wood, Bella Mijares, and Jayden White.
The team is led by Head Coach Shaun Dimitry and Assistant Coaches Tiffany Mijares and Daniel Zavalla.