From KJAS.com (https://www.kjas.com/news/local_news/article_bf06a1b8-a219-11eb-83e0-d32270a882dd.html)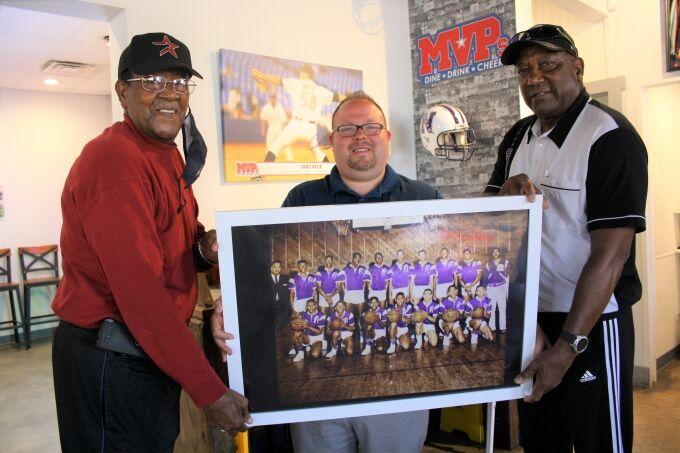 Derek Billingsley, co-owner of MVP's Sports Bar & Grill in Jasper has made a donation to the J.H. Rowe Alumni Association Scholarship Fund, and the organization has reciprocated by donating a framed image from a long ago sports team.
Billingsley donated $1,500.00 to the scholarship fund which, each year, assists deserving high school seniors as they make their way to college. The donation was accepted by Rowe Alumni Board President Joe Clyde Adams and Board Member Willie King.
Meanwhile, King donated to MVP's a framed color photo of the 1962-63 Rowe basketball team. Billingsley said he would be looking for a good place in the sports themed business to hang the photo among all of the other local sports memorabilia.